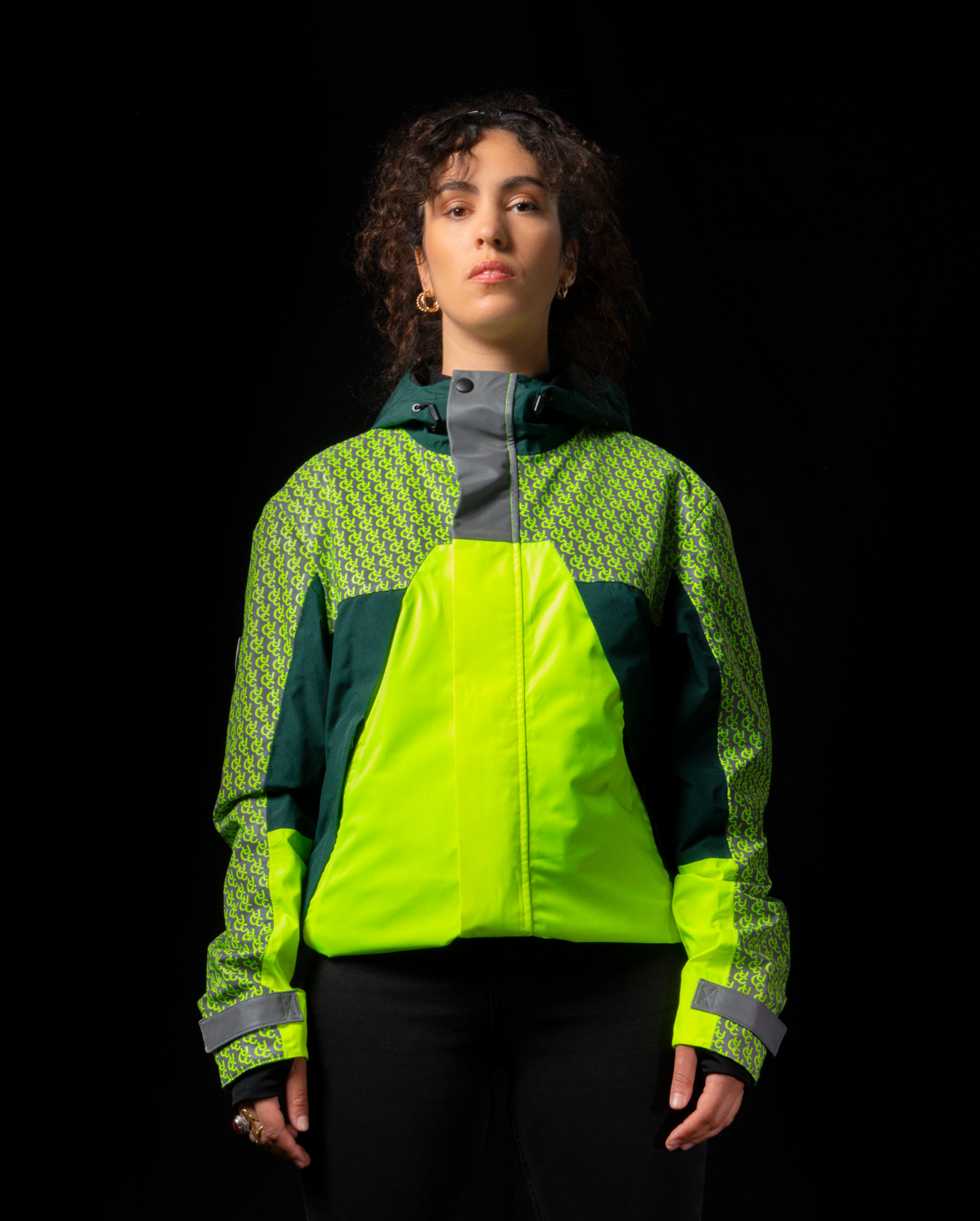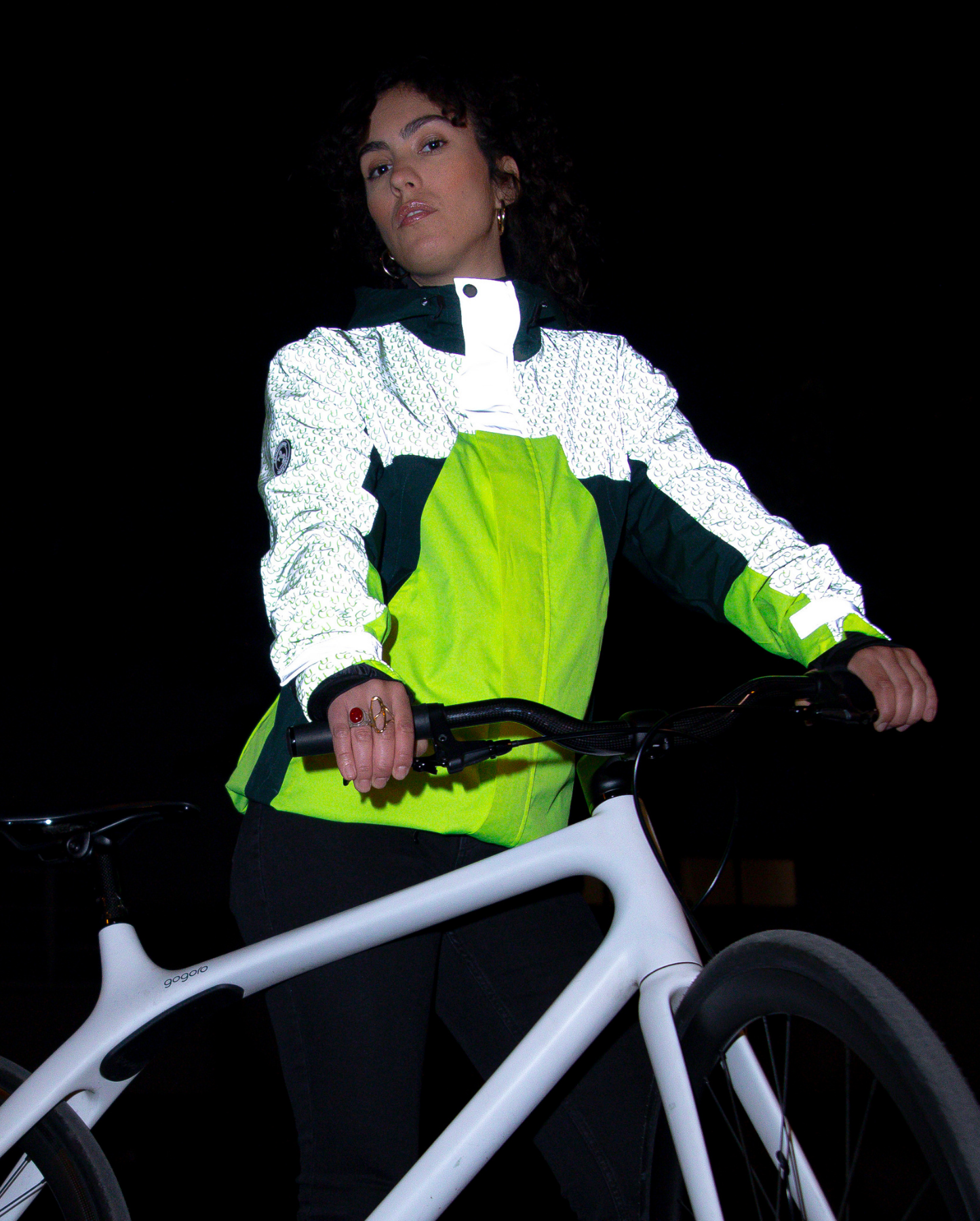 CONTINENTAL X URBAN CIRCUS DETECTABLE JACKET
Windbreaker
Unisex
Breathable
Reflective

fluorescent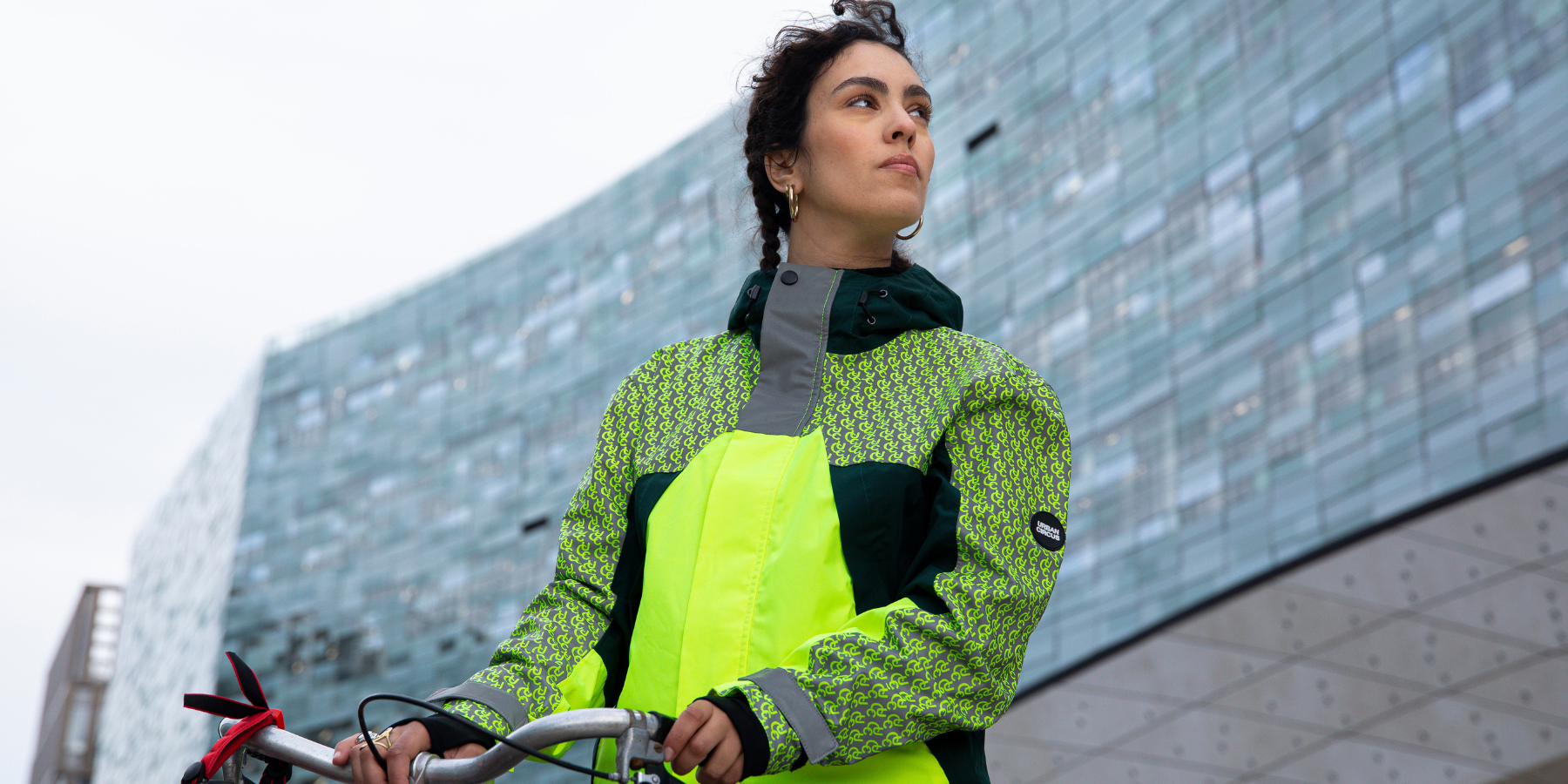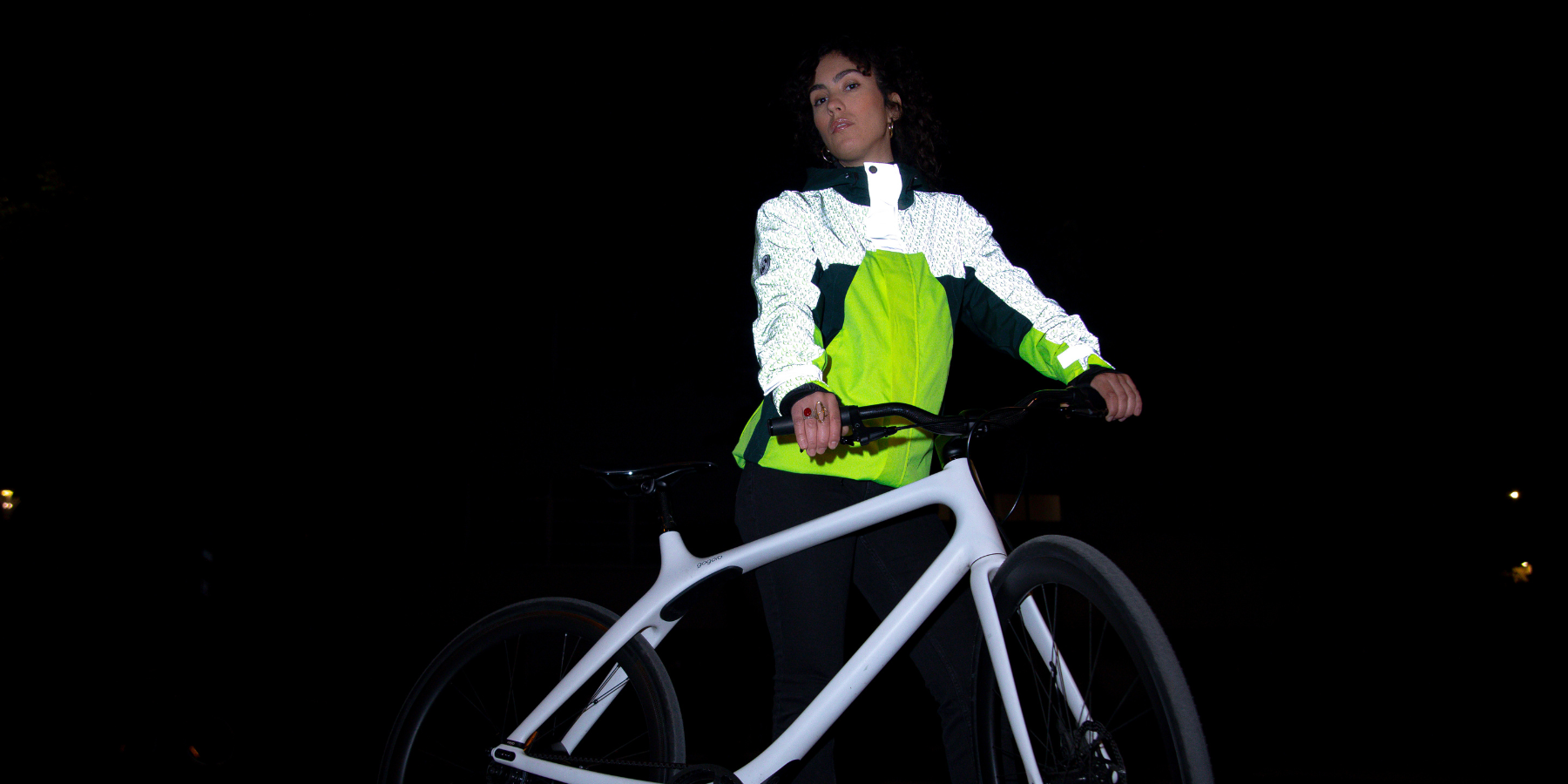 URBAN CIRCUS X CONTINENTAL
The DETECTABLE jacket, developed in collaboration with Continental Automotive France, is the first "innovative design" jacket automatically detectable by car cameras and Lidars.
This jacket provides daytime visibility thanks to its fluorescent technological fabric inserts, as well as nighttime visibility ensured by its reflective technological fabric inserts UrbanReflect(r).
Equipped with all the cycling features developed by Urban Circus over the years, waterproof and breathable, it protects you from the elements while allowing your body to breathe during physical exertion.
next day shipping
30 day return policy
Shipping to Germany will take 2-3 business days
PRODUCT ADVANTAGES
Windbreaker
Our products are windproof to allow you to ride with complete peace of mind, whatever the weather conditions.
Unisex
Our items are unisex. Therefore, we recommend that you carefully consult the size guide to help you in your choice.
Breathable
Our products are specially designed for everyday use on the bike. They are carefully crafted to ensure safety, all-weather comfort and optimal breathability through ingenious features.
Reflective
The reflective features of our items ensure increased nighttime visibility, helping to minimize the risk of incidents while cycling at night.

fluorescent
The fluorescent features of our items ensure increased daytime visibility, helping to minimize the risk of incidents when cycling during the day.
47% OF VICTIMS OF FATAL ROAD ACCIDENTS ARE VULNERABLE USERS
Pedestrians, cyclists, scooter or mono-wheel enthusiasts…

AND THIS FIGURE RAISES UP TO 70% IN URBAN AREA! *
ULTRA VISIBLE TO THE HUMAN EYE
DETECTABLE is the assurance of being visible to motorists in the middle of the night from more than 300 meters compared to less than 50 meters for a white garment.
WEATHER PROTECTION
DETECTABLE protects you from the rain while being breathable thanks to its micro-perforated membrane and its water-repellent coating.
This jacket has a waterproof index of 10,000 schmerber (mm) and a breathability of 5,000 MVTR (g/m2/24h).
ULTRA DETECTABLE BY CARS
With the DETECTABLE jacket you will be detected by vehicle driving assistance systems at a distance up to twice as large as with a conventional high-visibility jacket.
NIGHT VISIBILITY
Featuring UrbanReflect® retro-reflective fabric and coated with thousands of glass micro-beads, this jacket reflects the light of vehicles with headlights up to 300 m.
Regardless of where the light source is located, a number of beads are directed towards it and reflect the light.
Details that make the difference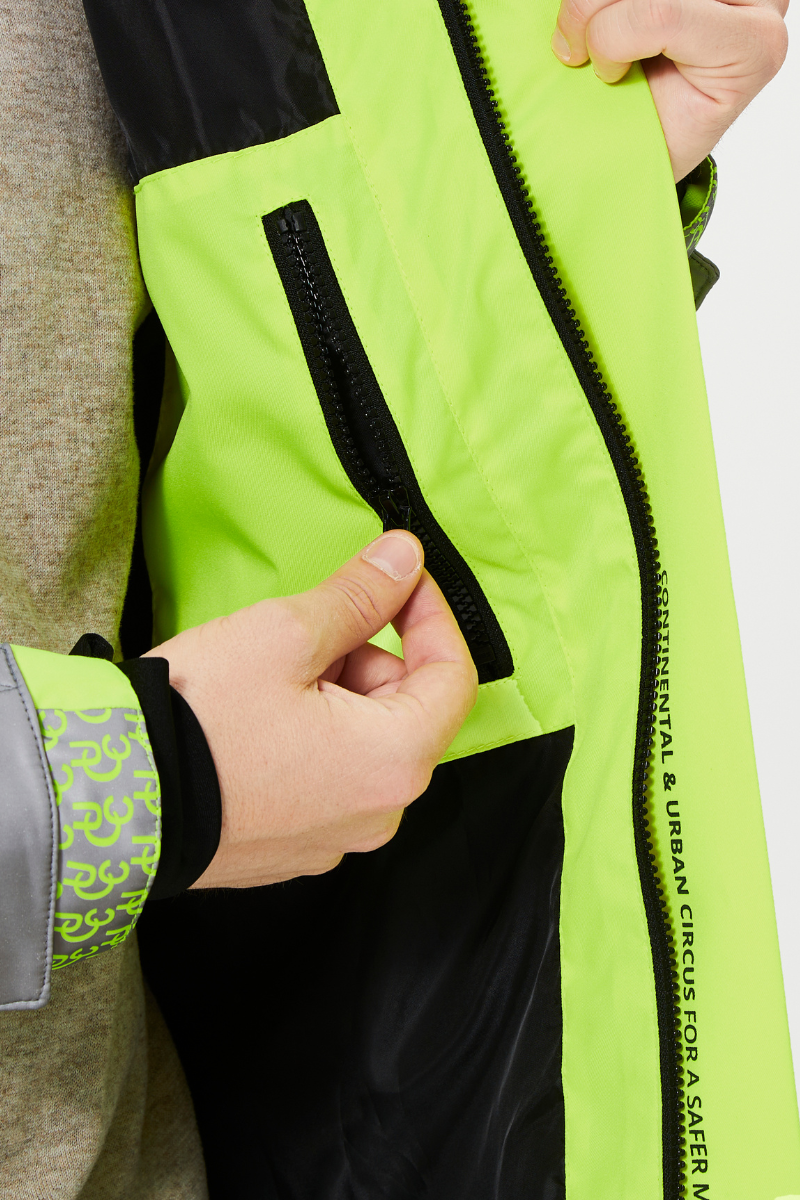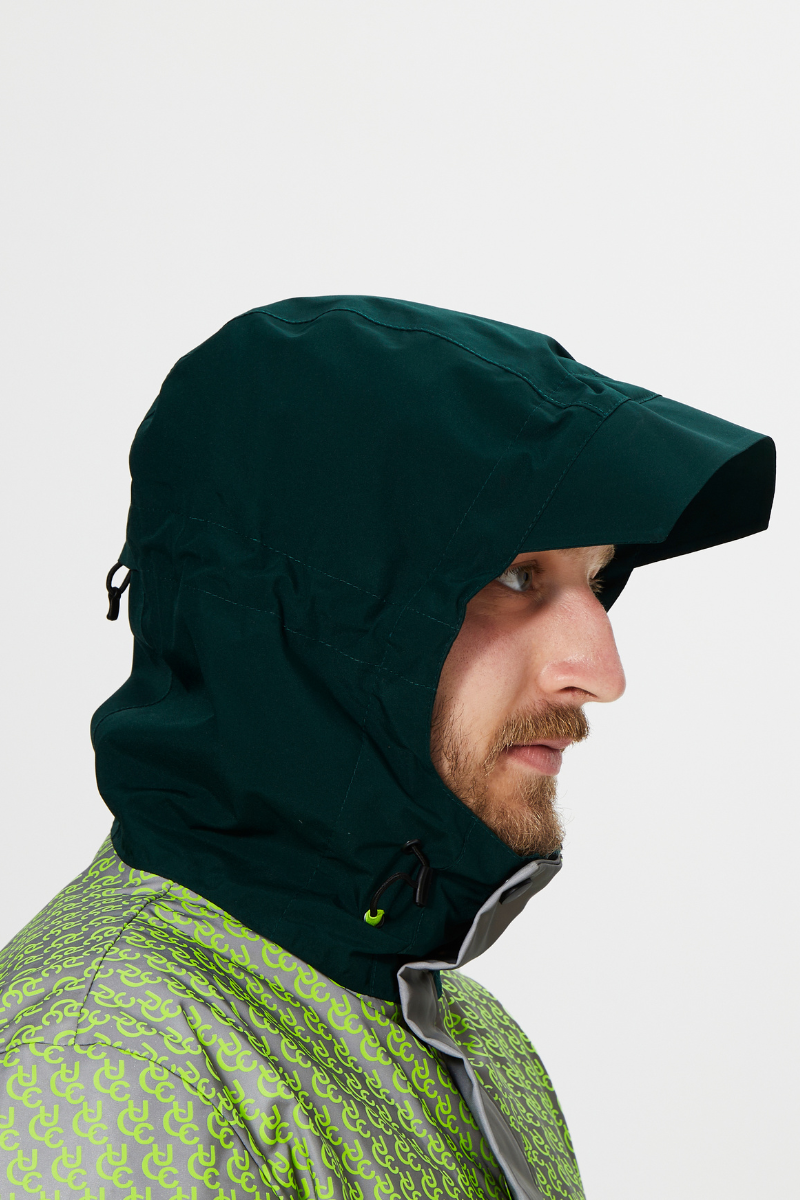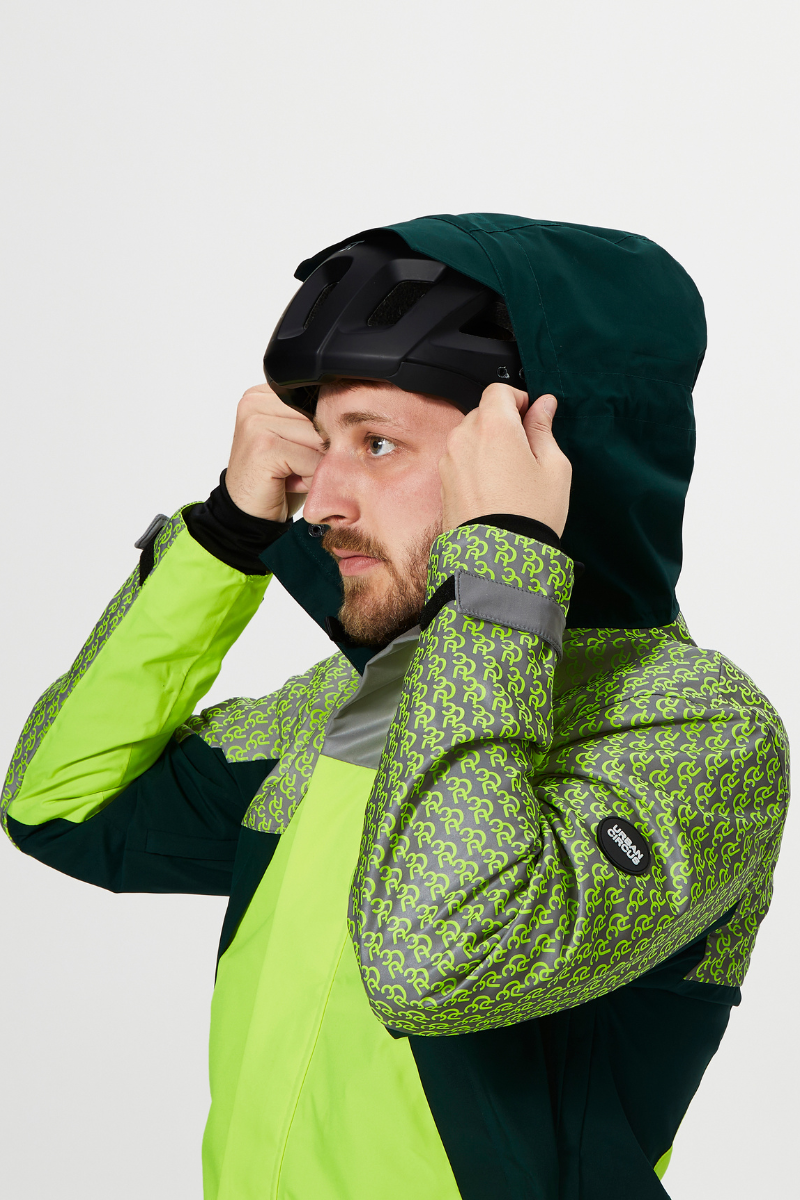 ZERO VISION
Continental has been a pioneer in road safety for 150 years. Today, only Continental knows the complete braking process down to the smallest detail: from its activation by the driving assistance systems, to the brake pedal, to the tire.​ This mastery allows Continental to establish itself an ambitious objective, vision zero: zero deaths, zero injuries, zero accidents.
ADAS DRIVING ASSISTANCE SYSTEMS
ADAS , Advanced Driver Assistance Systems, are now widely deployed on vehicles. These are equipped with different sensors such as radars, LiDAR and cameras that constantly map the vehicles' surroundings. Using artificial intelligence, ADAS systems assess risks, inform the driver and intervene to make the situation safer if the driver does not react quickly enough.
EMERGENCY BRAKING
In 2018, the European Union decided to implement regulations making the installation of an emergency braking device mandatory for new vehicles. This initiative will help reduce the risk of collision with another vehicle but also protect vulnerable road users such as pedestrians and cyclists.