MAKE YOU NOTICEABLE
For Urban Circus, each user must be highly visible for urban life in total freedom
Our mission is to design clothing and equipment that goes beyond their simple utility by improving not only functionality and comfort but also the feeling of belonging to the city, thus allowing everyone to fully flourish in this dynamic environment.
With our reversible jackets you can be either very stylish or very visible by standing out.
OUR MANIFESTO
At Urban Circus, we are committed to your freedom of movement with complete confidence: opt for useful fashion for soft mobility.
We are convinced that they will liberate the city, making it healthier, more peaceful, more accessible and more entertaining.
However, this will only be possible if we share urban space with confidence:
cars, bicycles, e-scooters, scooters and pedestrians, all actors in this revolution to seek a balanced and harmonious coexistence.
To achieve this balance, we must change the way we are perceived in the city. We must be visible to be respected.
Forget your dark gear and unsuitable raincoats.
With Urban Circus, calmly opt for freedom of movement.
Assume your style, Be visible, Be superb, Be comfortable, Be confident: Be remarkable.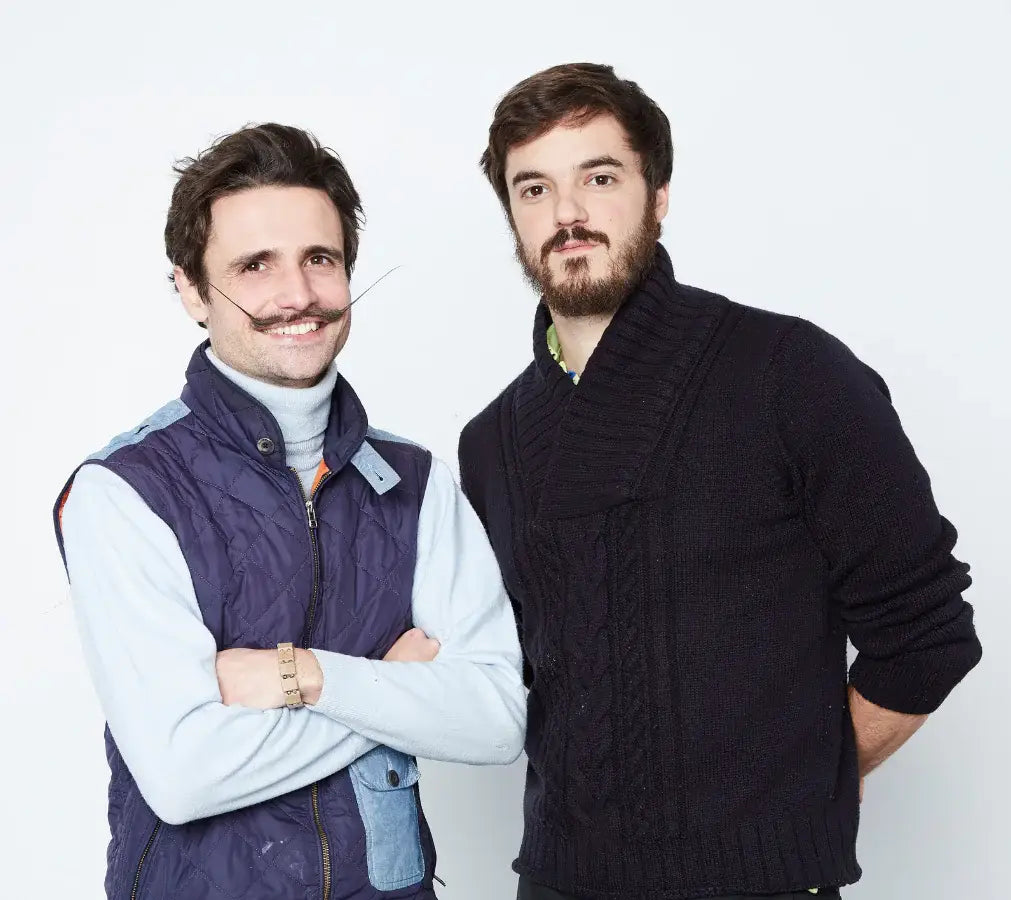 "Because we want to regain the pleasure of moving freely despite a sometimes hostile urban environment, we create collections combining fashion and high visibility for eco-riders.
To improve our daily movements, be seen, stay dry, not sweat and above all stay stylish!"
Henri de Kergorlay & Quentin Xavier
Co-founders of Urban Circus
BE VISIBLE, EVEN FROM A FAR, EVEN AT NIGHT.
In the city, moving around peacefully requires anticipation.
In short, you have to see but above all be seen. And by far.
With Urban Circus, you are visible up to 300 meters and at night you are bright, you reflect.
BE SUPERB. ASSUME YOUR LACE
In the city, fluidity and harmony depend on the attitude of users.
Show yourself admirably, show off your splendor. With Urban Circus clothing you always look great. Naturally.
BE CONFIDENT. ENSURE, YOU WILL REASSURE
In the city, the freedom to go is first and foremost a question of trust.
In oneself, as in others. With Urban Circus clothing, you reassure as much as you insure. And we'll give it back to you.
2016 >
1st crowdfunding campaign: Urban Circus presents its 1st collection of 4 pieces on Ulule. A success with 108 pre-orders in 1 month. This is how the Cascadeuse Bomber and the Jongleur Down Jacket were launched.
The big prizes:
6 months of acceleration at Impact Partners via " The Innovation Counter ".
Winner of " Réseau Entreprendre 93 ".
Winner of several major competitions such as Moovjee / Scientipole / Total Edhec Entreprendre .
Incubation at "Arts & Métiers" to help us develop and structure our research.
2017 >
2nd crowdfunding campaign: After a year of R&D, Urban Circus launches its Juggler 5.0. A fluorescent and reflective coat, long, quilted, touch pocket and above all with integrated LED lights. Big success: 120 pre-orders. This jacket will have to wait another 2 years... There was a whole world between prototyping and industrialization that we had underestimated. A big thank you to our supporters for supporting us so far!
The big prizes are back!
2018 >
The return of the Grands Prix!
Urban Circus is awarded the Road Safety Innovation Prize! Fluorescent, reflective, reversible jackets... We are the first to make safety cool and trendy!!
Creation prize in Strasbourg for the first Urban Circus fashion show.
3rd launch: the POP collection Launch of the POP jacket , the Voltigeur rain cape and the Bender , SWAT and Crop Top vests!
1st collaboration Collaboration with the brand La Ceinture d'Avion and La Philéas Compagnie, manufacturer of bow ties "made in France".
2019 >
A great partnership with Cityscoot If you are Parisian, you know it. They are not cyclists, nor scooter riders or wheelers, but we all share the same state of mind: to ride freely without limits.
Urban Circus launches in Canada There was of course a market beyond the seas! A team set up there to promote the brand. Thank you Marc-Antoine and Slava!
Corner at Le Bon Marché Le Bon Marché contacts Urban Circus to offer them a corner on mobility ❤️️
2020 >
Appearance on the show "Who Wants to Be My Associate?" What followed were adventures and finally a great fundraiser just before the world slowed down with COVID.
2nd Collaboration: AIGLE x URBAN CIRCUS In 2018, when we met the Aigle teams, we had dreamed of working with them for a long time! 2 years of R&D later we are very proud to launch a capsule collection.
Our first high-visibility accessories The collaboration with Aigle is also an opportunity for Urban Circus to launch its first reflective backpack .
2021 >
3rd crowdfunding campaign for an innovative and unique project: the first Airbag jacket for cyclists . In partnership with Helite, CIRRUS is born. The campaign launches on June 3, 2021 and the goal is reached in just 30 minutes!
2022 >
HISTORICAL collaboration with Continental to create the first jacket designed to be detectable by cars .
Appearance on the Quotidien show with Yann Barthès in the "Inventors" section to present CIRRUS, the Airbag cycling jacket
Urban Circus is setting up at Au Vieux Campeur , including their Printemps corner
Urban Circus is the first textile brand to set up at FNAC / DARTY in their Mobility space
2023 >
Collaboration with the MOTUL brand for the launch of their Bike Care range. A capsule collection has been created to create the perfect cycling gear for riding all year round: jacket, sleeveless down jacket, bag, fanny pack, rain pants and gloves.
Winners of promotion 8, we join the Paris & Co Ville Durable incubato