Waterproof
Reflective
Unisex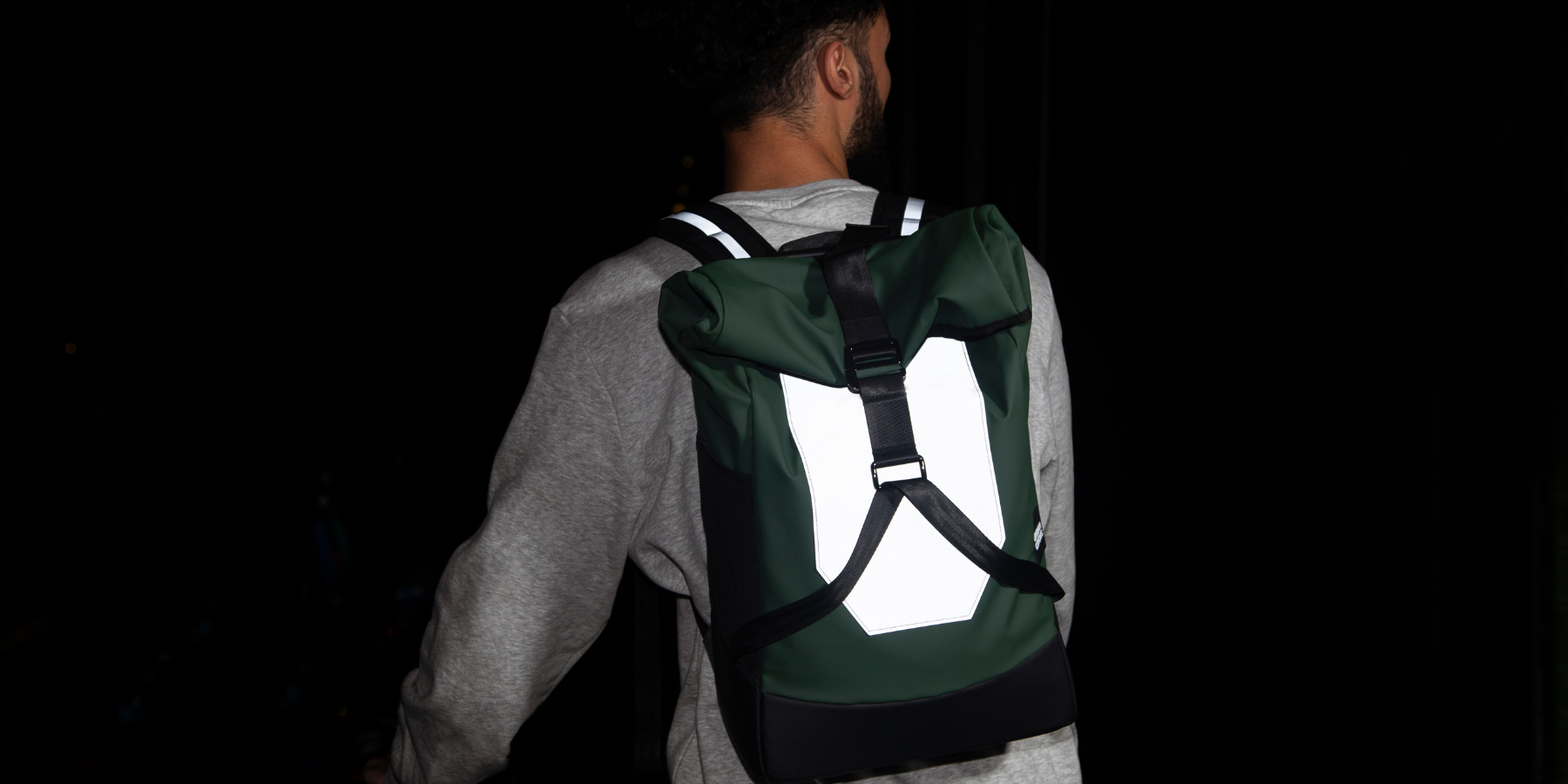 A backpack dedicated to daily cycling practice.
It protects you with its reflective patches that make you visible at night. It protects your belongings: 100% waterproof, reinforced, and equipped with multiple pockets, including a laptop pocket for up to 15 inches.
Capacity : from 18L to 22L depending on how the bag is closed
Weight : 1.12 kg
Open Height : 64 cm / Closed Height: 41 cm
Width : 30 cm
Depth : 14.5 cm"
next day shipping
30 day return policy
Shipping to Germany will take 2-3 business day
PRODUCT ADVANTAGES
Waterproof
Our garments provide weather protection, allowing you to ride, whatever the weather. Our reversible products also receive a light water-repellent treatment on the sober side, in order to preserve their breathability.
Reflective
The reflective features of our items ensure increased nighttime visibility, helping to minimize the risk of incidents while cycling at night.
Unisex
Our items are unisex. Therefore, we recommend that you carefully consult the size guide to help you in your choice.
Details that make the difference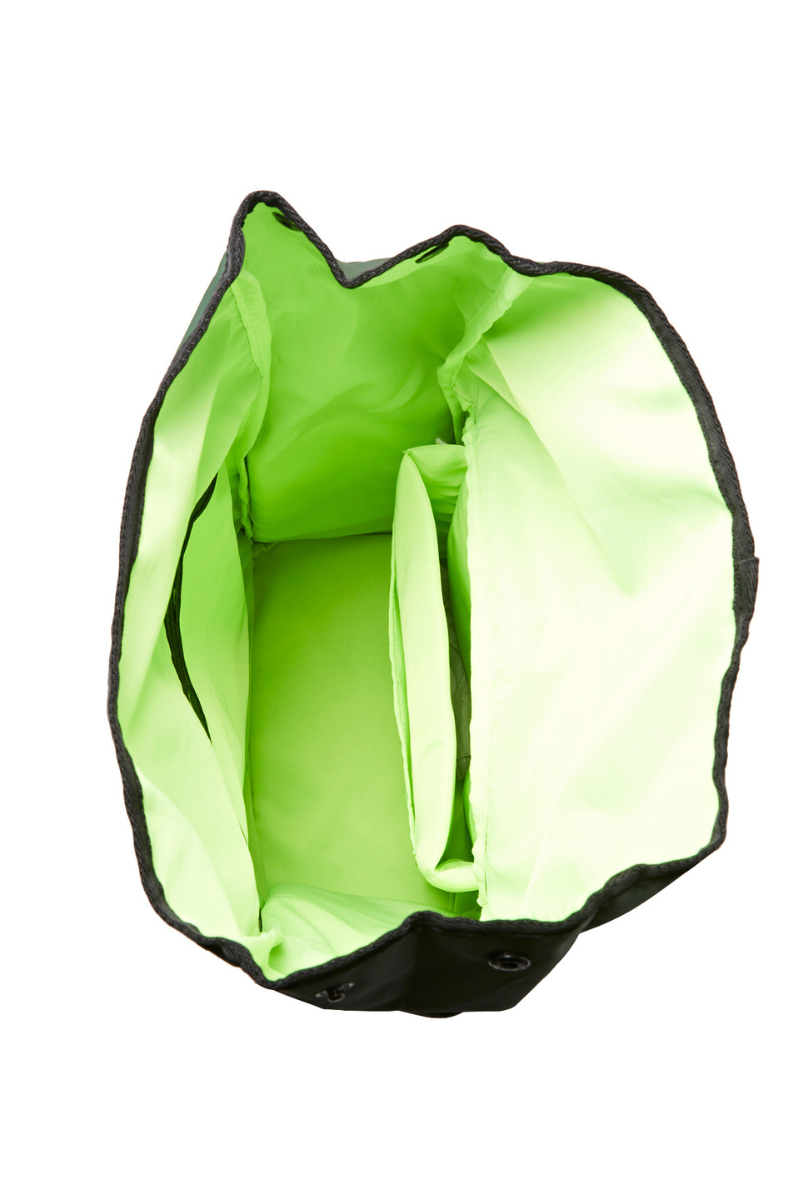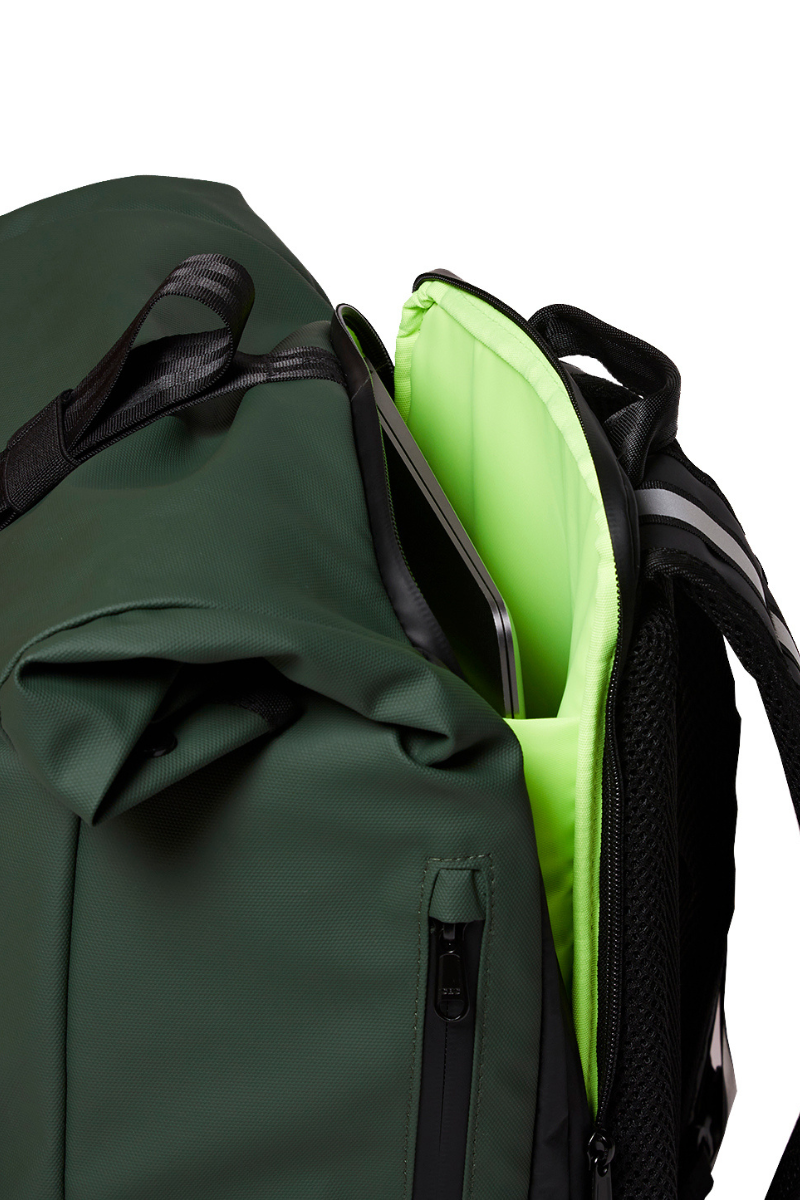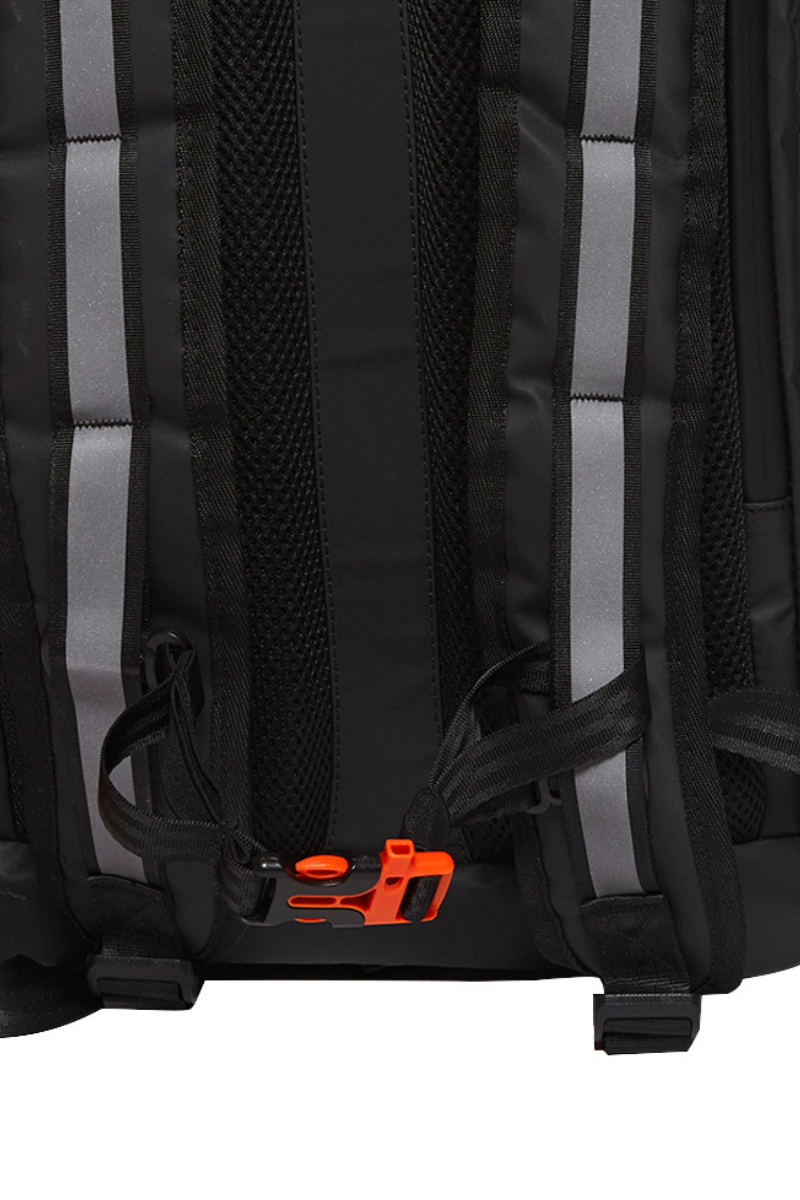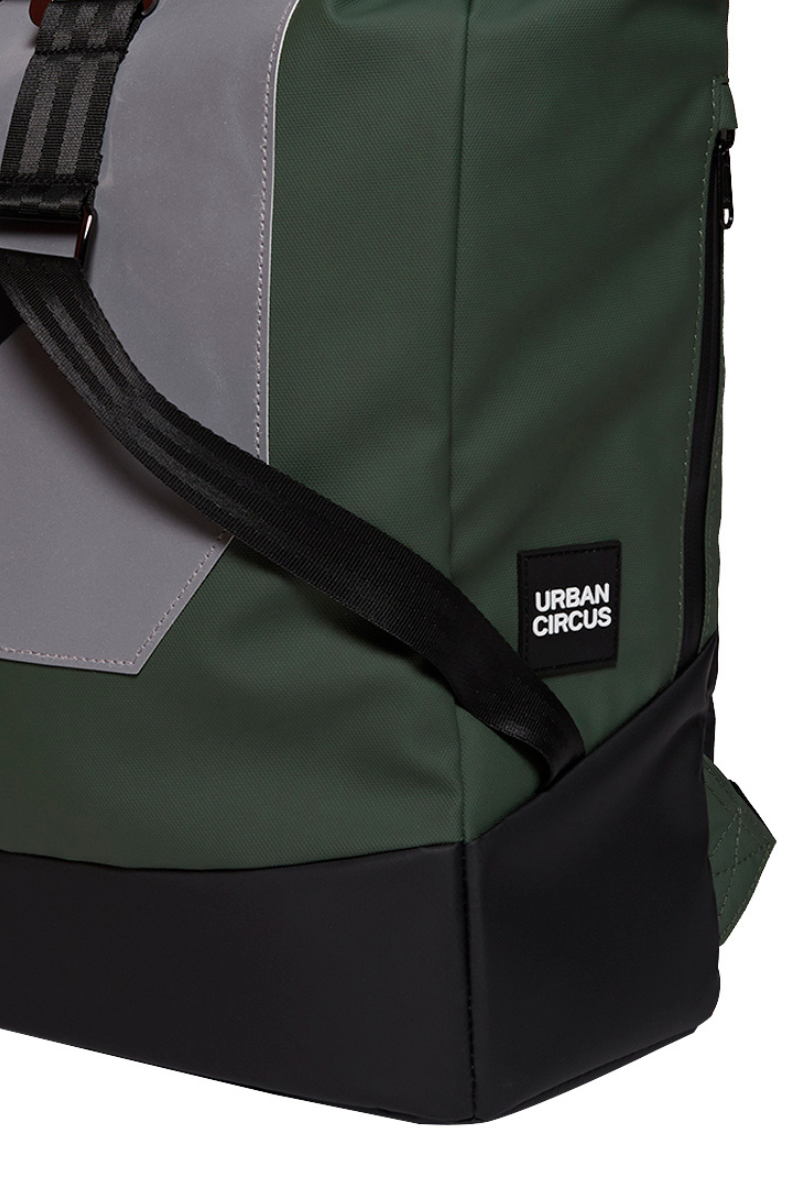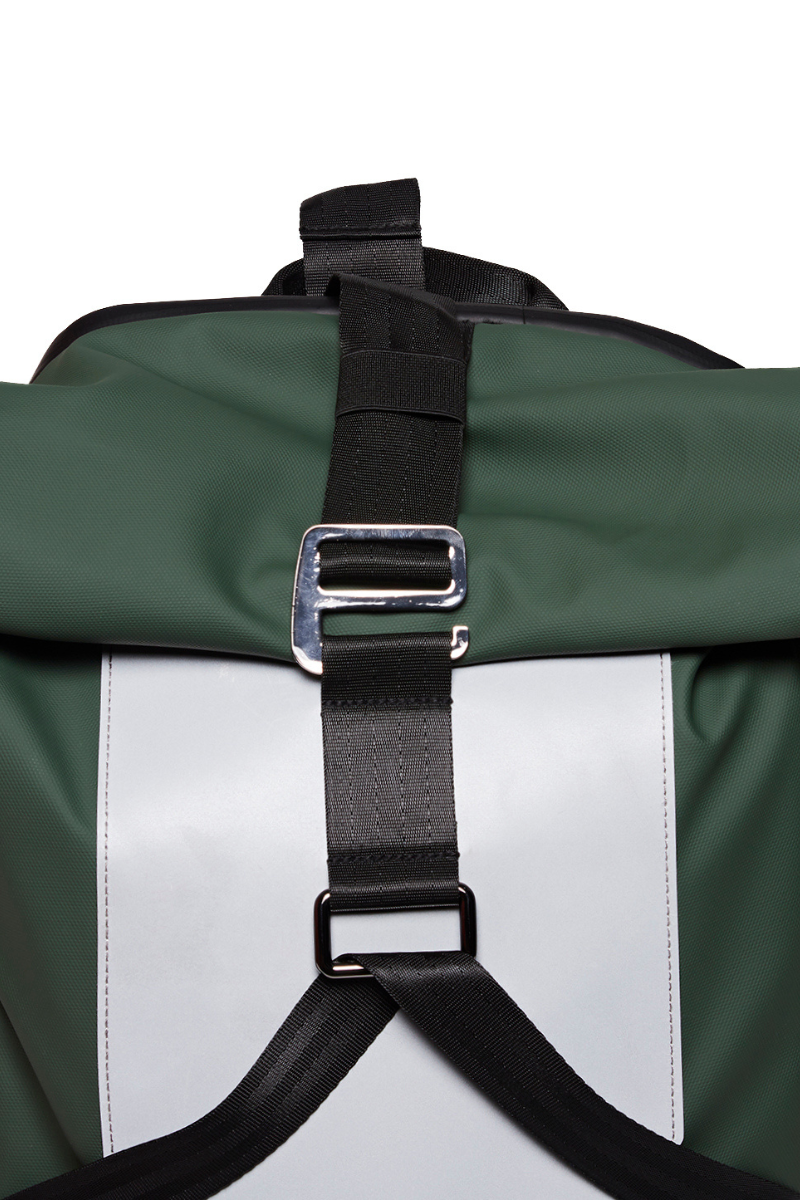 UCRR Urban Circus Backpack: Waterproofing, Safety and Functionality for Cyclists
Discover the UCRR backpack, an essential companion for cyclists concerned about waterproofing, visibility and safety. Designed to withstand bad weather, this backpack is ideal for transporting your belongings safely during your cycling trips. Featuring a raised pocket to protect your computer and a reinforced bottom for added durability, it combines functionality and protection. Keep your belongings dry, be visible on the road and cycle safely. Opt for the UCRR backpack and make every bike ride a comfortable, secure and organized experience.