OPTIMIST WATERPROOF ANORAK
Windbreaker
Unisex
Breathable
Reflective
Compact
Waterproof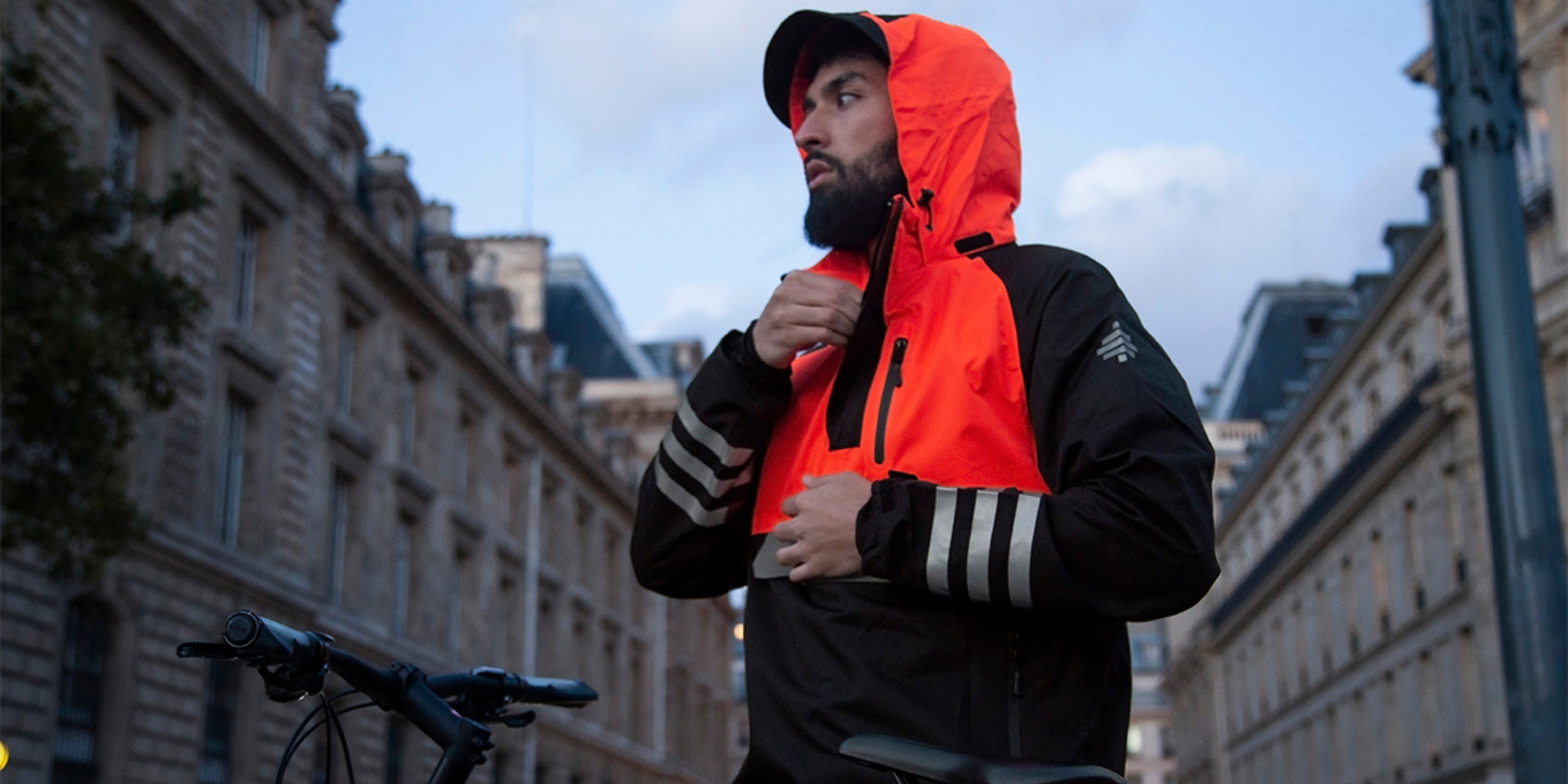 A simple and practical anorak for your bike ride !
Compact, it folds up in an instant into its kangaroo pocket.
Waterproof and water-repellent, equipped with an ergonomic visor hood, it keeps you dry and allows you to keep pedaling even in the rain.
Strategically placed reflective markings ensure your visibility up to 100 meters.
next day shipping
30 day return policy
Shipping to Germany will take 2-3 business day
PRODUCT ADVANTAGES
Windbreaker
Our products are windproof to allow you to ride with complete peace of mind, whatever the weather conditions.
Unisex
Our items are unisex. Therefore, we recommend that you carefully consult the size guide to help you in your choice.
Breathable
Our products are specially designed for everyday use on the bike. They are carefully crafted to ensure safety, all-weather comfort and optimal breathability through ingenious features.
Reflective
The reflective features of our items ensure increased nighttime visibility, helping to minimize the risk of incidents while cycling at night.
Compact
In order to provide you with increased comfort on the go and optimal practicality, this item has been designed in a compact way, making it easy to fold and transport when you don't need it.
Waterproof
Our garments provide weather protection, allowing you to ride, whatever the weather. Our reversible products also receive a light water-repellent treatment on the sober side, in order to preserve their breathability.
Details that make the difference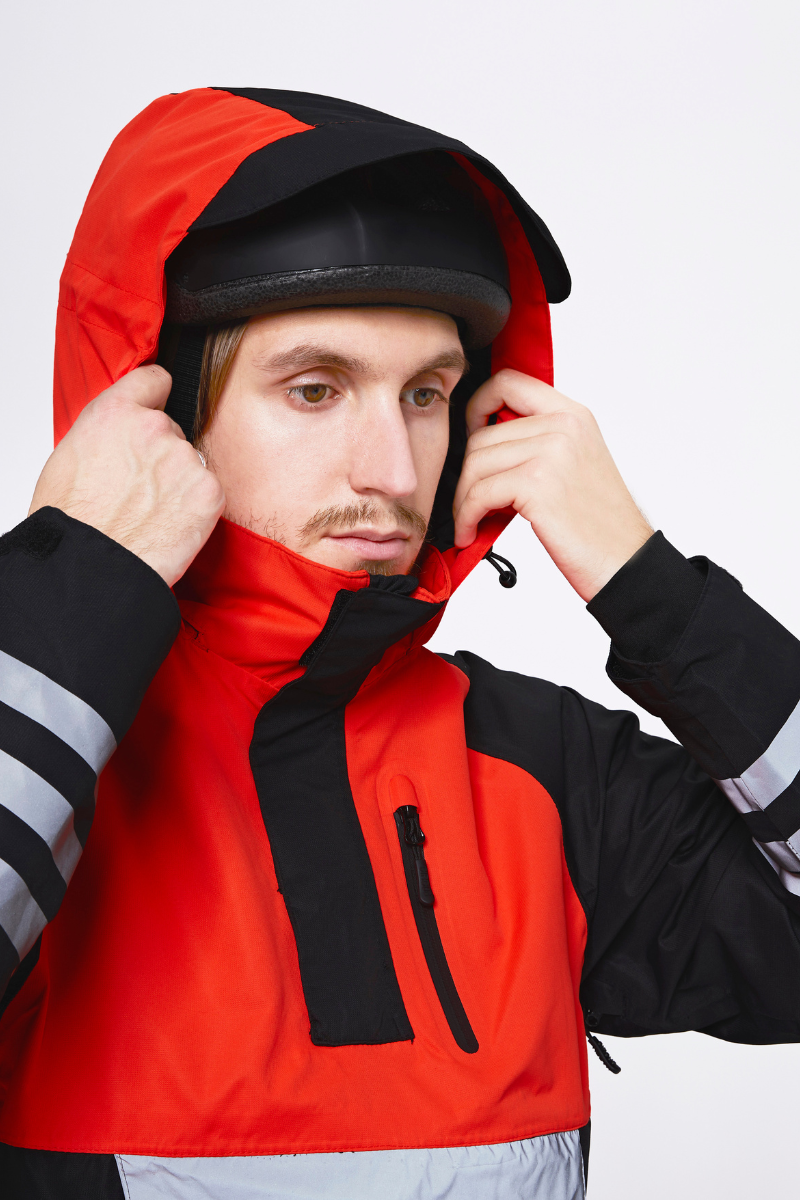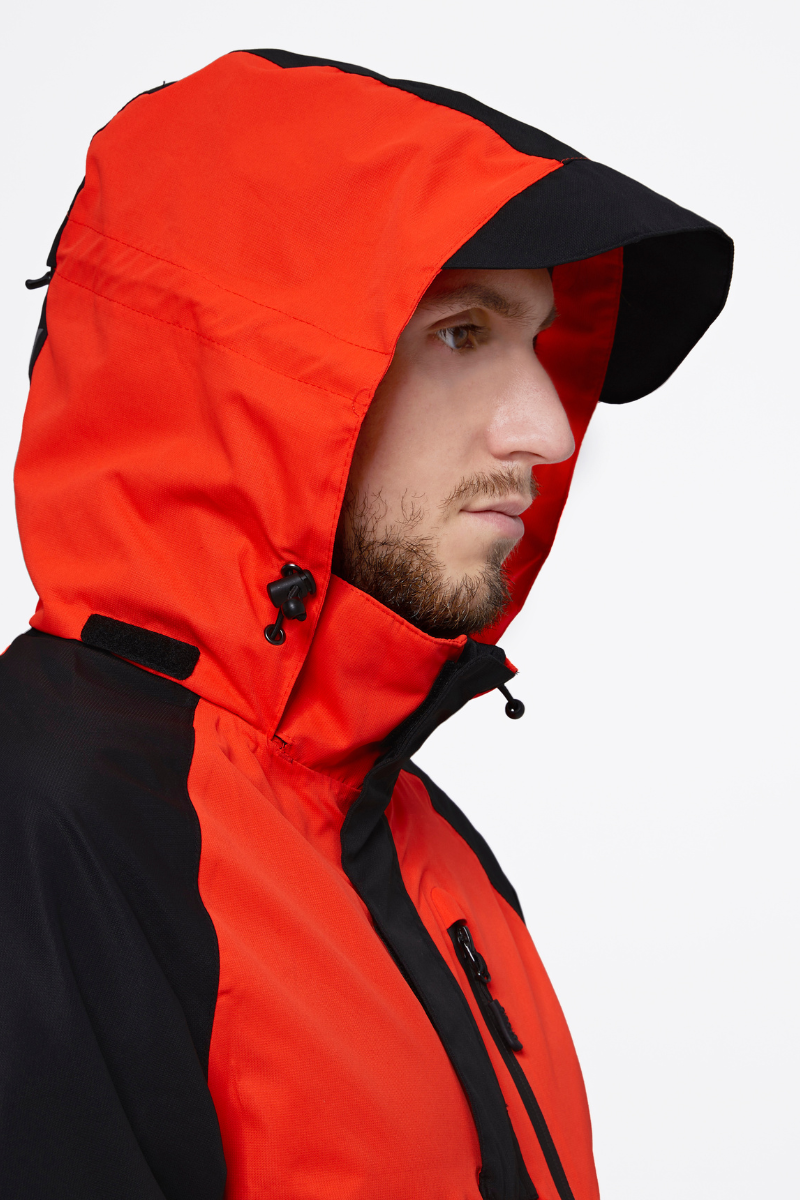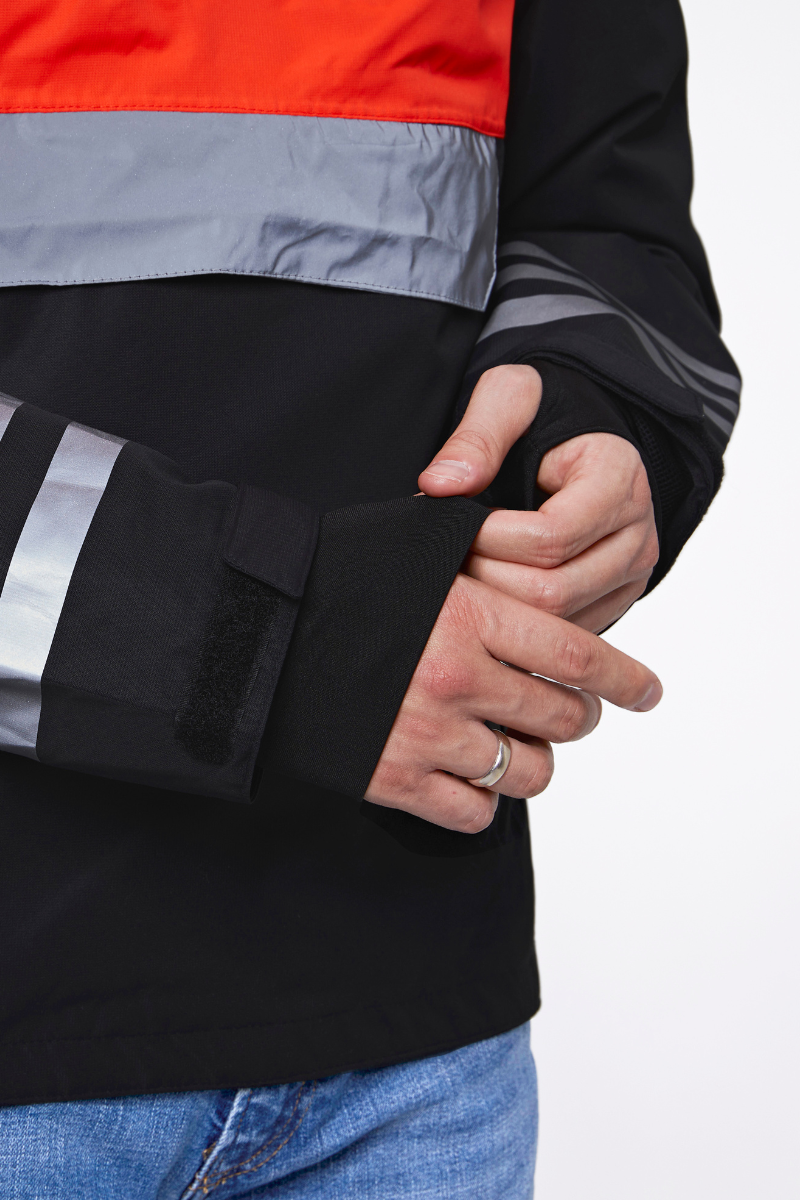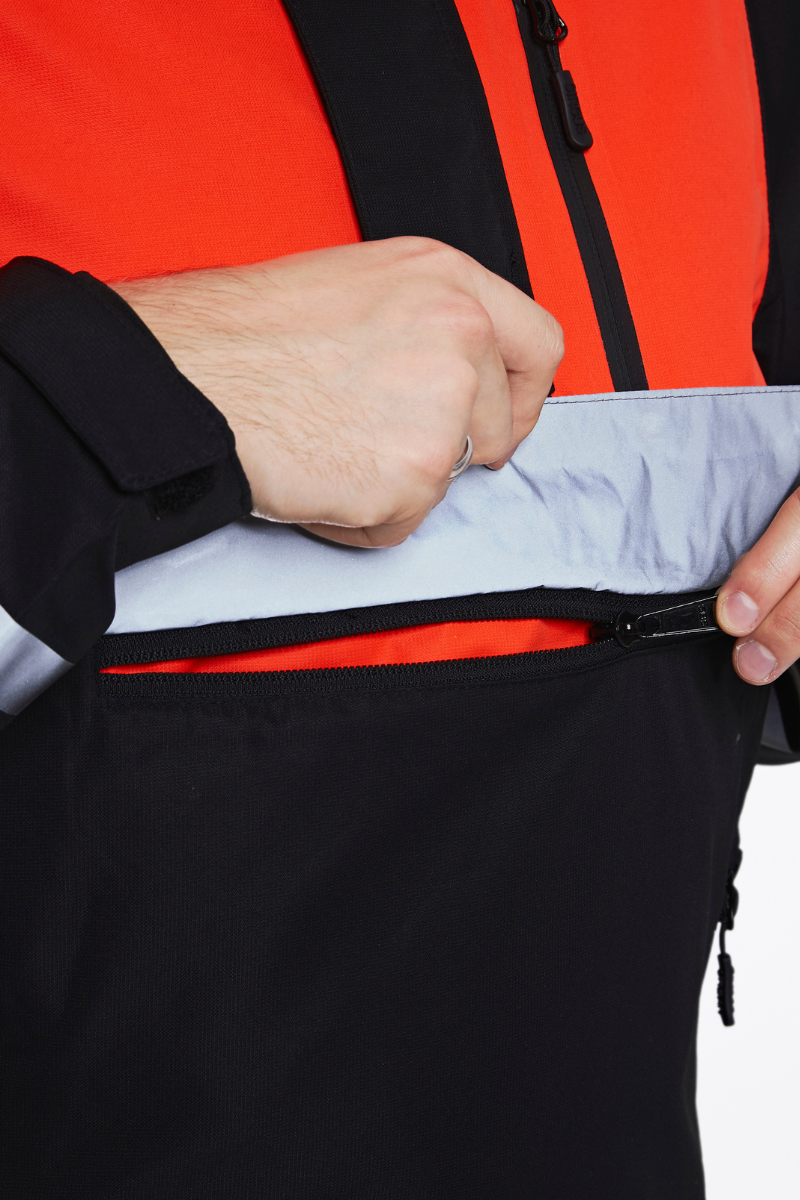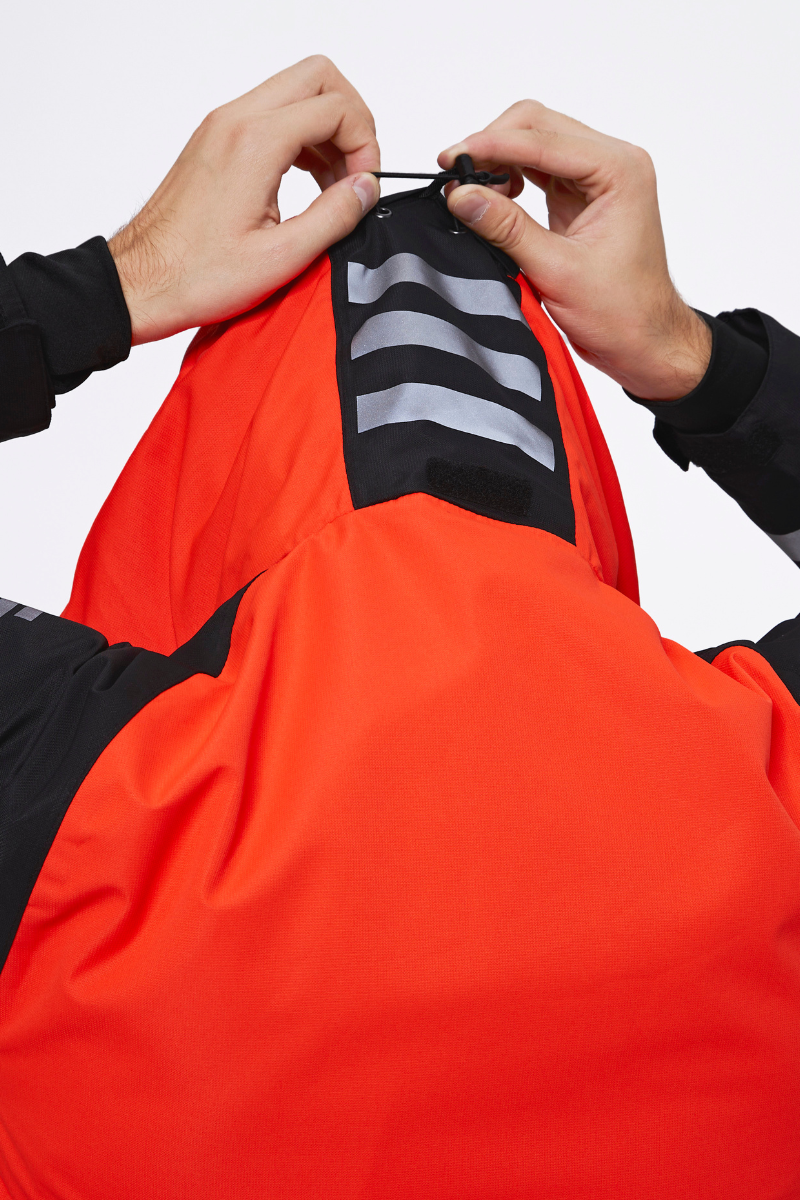 OPTIMISTE waterproof anorak: waterproof, visibility, and practicality for cycling in all seasons
Discover the OPTIMISTE waterproof anorak, an essential for cycling. Combining waterproofness, visibility, and safety, this anorak is designed to resist bad weather during your bike rides. With strategically placed reflective panels, it ensures maximum visibility, reinforcing your safety on the road. In addition, its clever design allows it to be stored in its kangaroo pocket for practical use. Prepare to face all weather conditions with the OPTIMISTE waterproof anorak, your ally for safe and comfortable cycling.