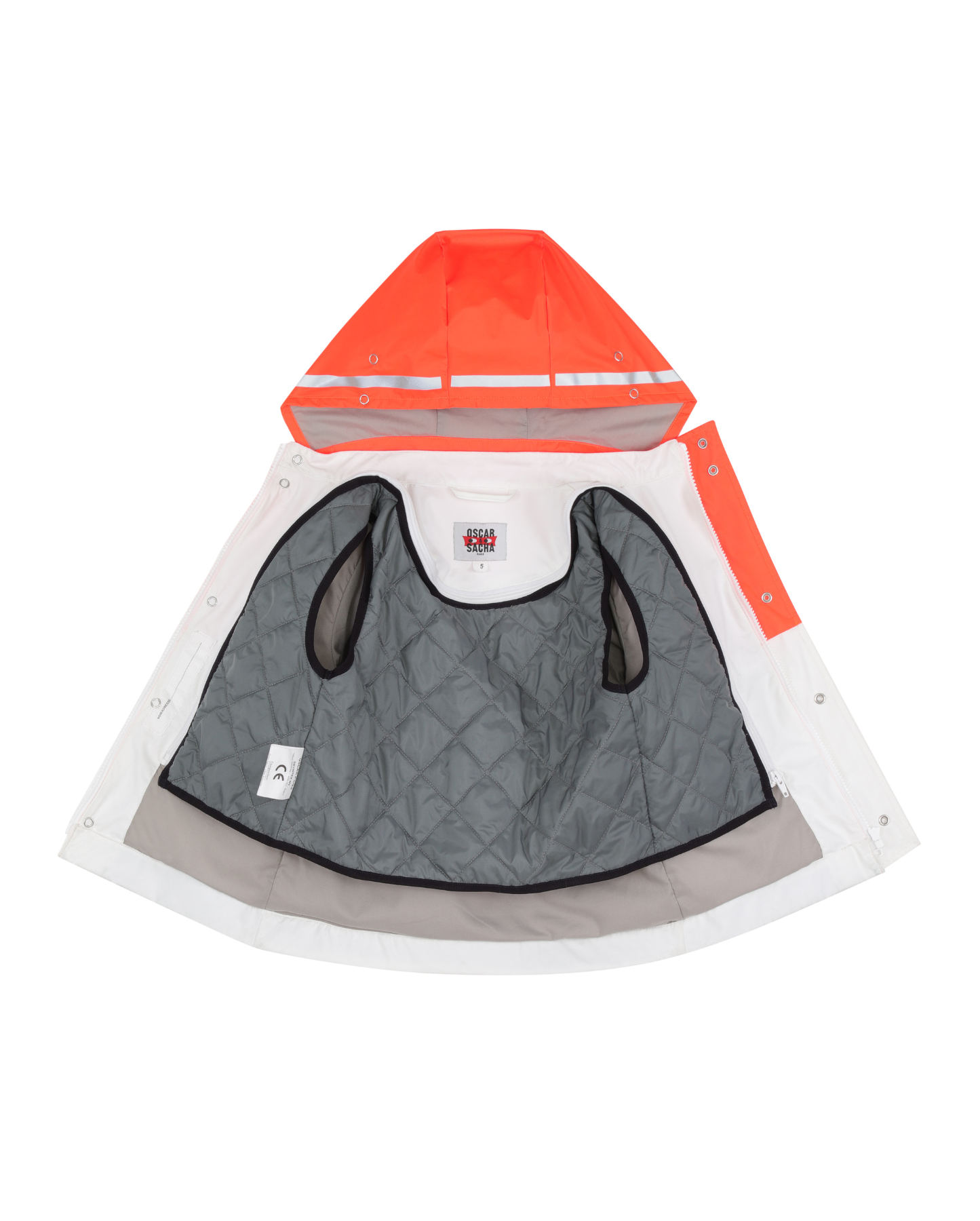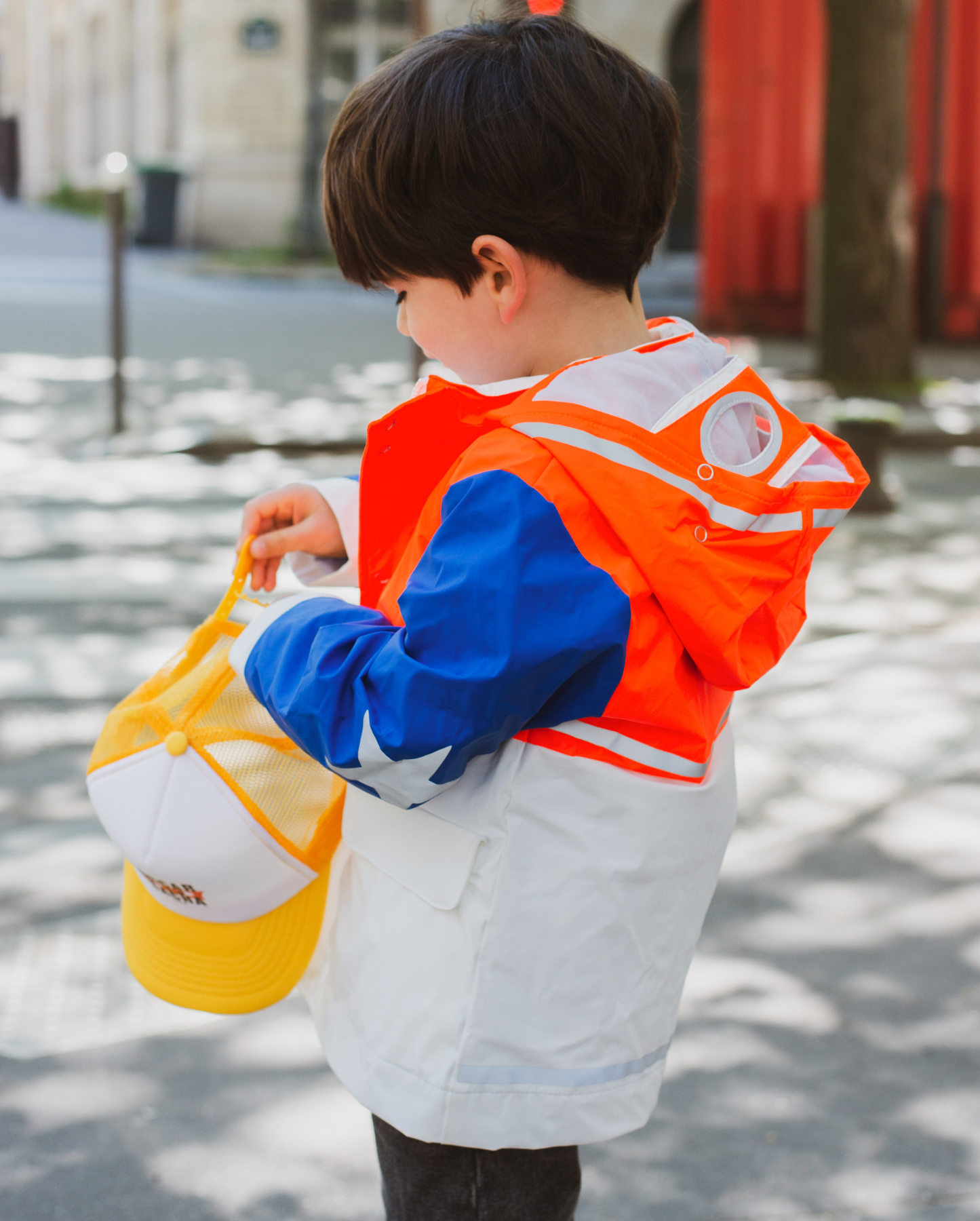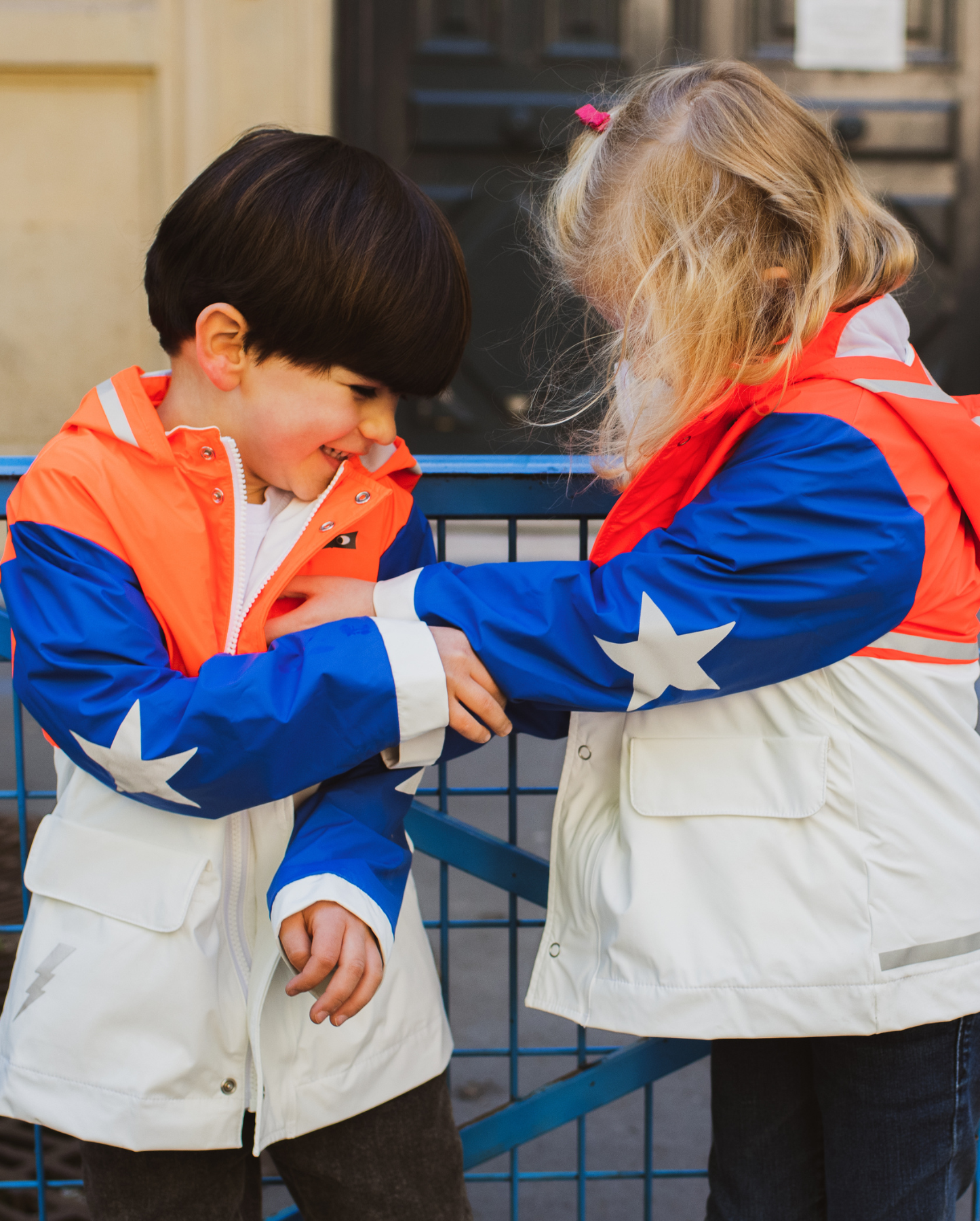 MOON HIGH VISIBILITY RAINCOAT OSCAR & SACHA
Color

-
White | Fluorescent Orange
Save -9%
Free return within 30 days
Free delivery from 50€ of purchase *
"The OSCAR & SACHA raincoat is a timeless and always fashionable garment, equipped with a removable lining, which will quickly become your child's best companion throughout the seasons. The innovative technique of high-frequency seam welding, as well as the waterproof and breathable coated fabric, ensure total protection against raindrops.
Inspired by aviator helmets, OSCAR & SACHA have integrated a retractable mask into the hood, giving the garment a real superhero look!
The fluorescent material on the upper part of the garment and the seven strategically placed reflective surfaces will provide maximum visibility for your child, day and night.
The innovative high-frequency seam welding technique uses pressure and heat generated by an electromagnetic field to fuse the molecules of the material.
The technique used for assembling the various elements of the raincoat is achieved by applying significant pressure to the surfaces to be fused, along with a substantial increase in temperature. The heat generated by an electromagnetic field (27.12 MHz) produced by an electrode causes the molecules that compose the material to move and eventually fuse together.
The welded surface is maintained under pressure throughout the cooling stage to enhance its resistance.
The weld seam becomes as strong as the material itself.
Four important factors
Pressure, temperature, welding time, and cooling time - are critical in determining the final result. These parameters have been adjusted and combined in various ways to achieve an optimal end result.
next day shipping
30 day return policy
Shipping to Germany will take 2-3 business day