JOIN THE MOVEMENT FOR A

SAFER ROAD
Urban Circus is proud to collaborate with road safety stakeholders to promote initiatives to make our roads safer for everyone.

At night, as a cyclist, safety should be your priority. Thanks to our DETECTABLE retroreflective jacket, become visible, even at night. You will be visible from more than 44m away, allowing cars to stop in time and avoid impact.
DARK HOLD -
IMPACT AT 32KM/H
DARK OUTFIT -
AVOID IMPACT
Discover our
DETECTABLE

jacket in the latest

Road Safety

campaign
"SEE WELL AND BE SEEN"
At Urban Circus, road safety is our top priority. We are committed to making every journey safer and more relaxing. We develop innovative solutions to improve the safety of urban travel, by providing equipment that makes users more visible on the road.
Our mission is simple: to allow everyone to return home safely.
AT NIGHT DON'T BE THE ONE YOU HAVEN'T SEEN
Road safety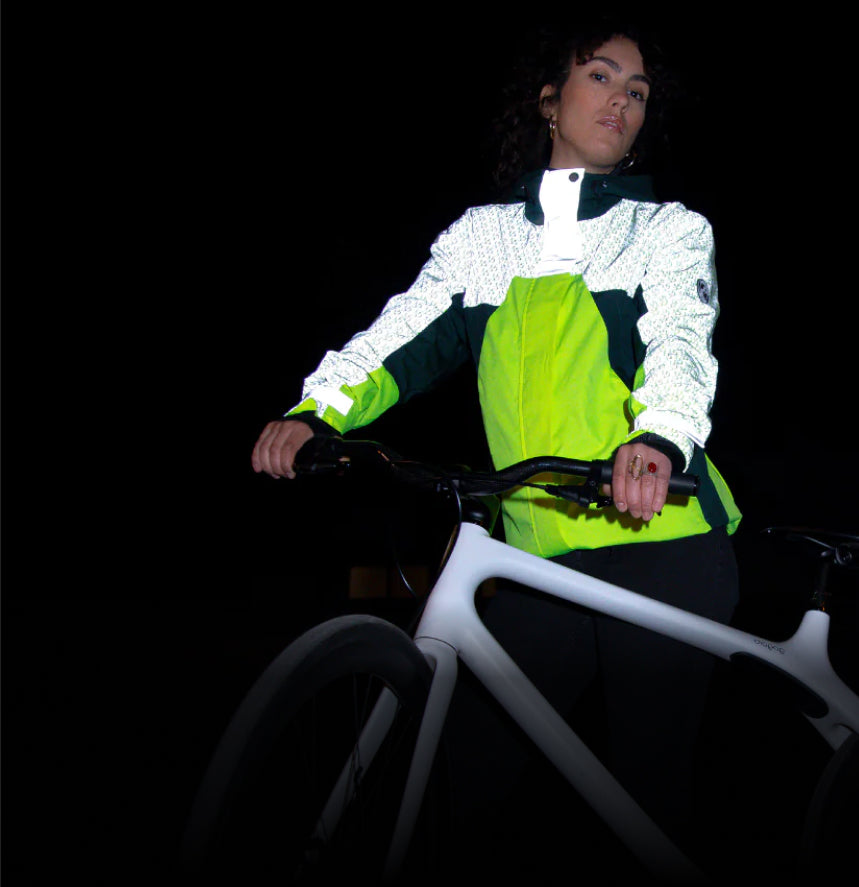 WHY CHOOSE THE DETECTABLE JACKET?
Increased visibility
Thanks to its reflective and fluorescent inserts, the DETECTABLE jacket ensures optimal visibility, day and night.
Intelligent sensing technology
Its design was specially designed in collaboration with Continental to be as detectable as possible by the driver assistance systems.
Elegant and comfortable design
Designed to adapt to your lifestyle and daily cycling, the DETECTABLE jacket combines functionality and aesthetics without compromise.
DISCOVER OUR BEST SAFE PRODUCTS